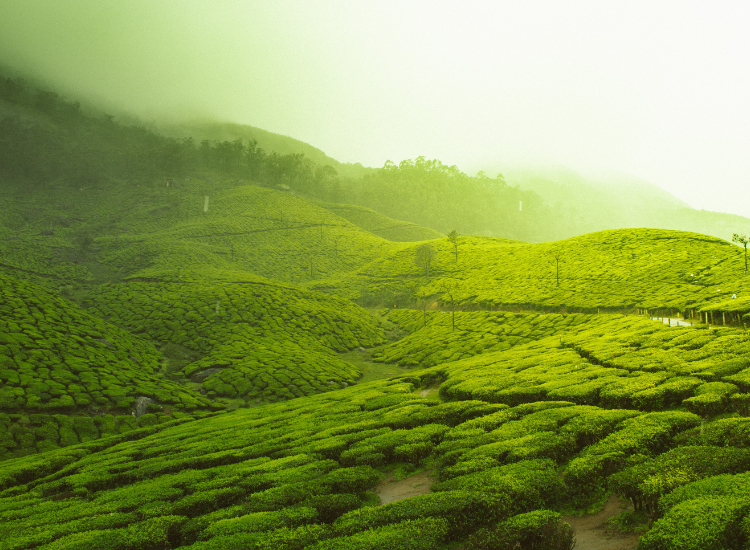 Must Visit Places In Munnar
Welcome to Munnar, the picturesque hill station located in the Western Ghats of India! Munnar is known for its sprawling tea plantations, misty valleys, cascading waterfalls, and charming colonial architecture. Whether you're a nature lover, a tea enthusiast, or a history buff, Munnar has something to offer for everyone. In this article, we'll take you on a journey to some of the must-visit places in Munnar, giving you a glimpse of the unique experiences that await you in this enchanting hill station.
1) Tea Plantations – Let's start our journey with the sprawling tea plantations of Munnar. As we drive through the winding roads, we'll be treated to breathtaking views of the lush green tea estates, with the misty hills serving as a backdrop. We'll visit the Tata Tea Museum, where we'll learn about the history of tea in Munnar and the process of tea-making. We'll also get to taste some of the finest teas produced in Munnar and shop for some tea souvenirs to take back home.
2) Mattupetty Dam – Our next stop is the Mattupetty Dam, located in the hills of Munnar. This dam is built on the Mattupetty Lake and is surrounded by rolling hills, tea gardens, and thick forests. We'll take a boat ride on the lake and enjoy the serene surroundings. We'll also visit the Kundala Dam, located nearby, which is known for its picturesque setting and beautiful gardens.
3) Echo Point – Another popular attraction in Munnar is the Echo Point, located at an altitude of 6000 feet above sea level. As the name suggests, this place is known for its echo phenomenon, where one can hear their voice reverberate across the hills. We'll enjoy a scenic walk through the tea gardens and take in the breathtaking views of the surrounding hills.
ALSO READ – Tourism In India
4) Eravikulam National Park – If you're a wildlife enthusiast, then the Eravikulam National Park should be on your must-visit list. This park is home to the endangered Nilgiri Tahr, as well as a variety of other wildlife species such as elephants, leopards, and sambars. We'll take a safari ride through the park and spot some wildlife in their natural habitat. We'll also get to see the beautiful Neelakurinji flowers, which bloom once every 12 years.
5) Attukad Waterfalls – Last but not least, we have the Attukad Waterfalls, located about 9 km away from Munnar. This picturesque waterfall is surrounded by dense forests and rolling hills, making it a popular spot for picnics and photography. We'll take a short hike to the waterfall and enjoy the tranquil surroundings.
In conclusion, Munnar is a must-visit destination for anyone seeking a peaceful retreat amidst nature. From the sprawling tea plantations to the misty hills, from the cascading waterfalls to the vibrant wildlife, Munnar has something to offer for everyone. So pack your bags, and let's explore this enchanting hill station together!