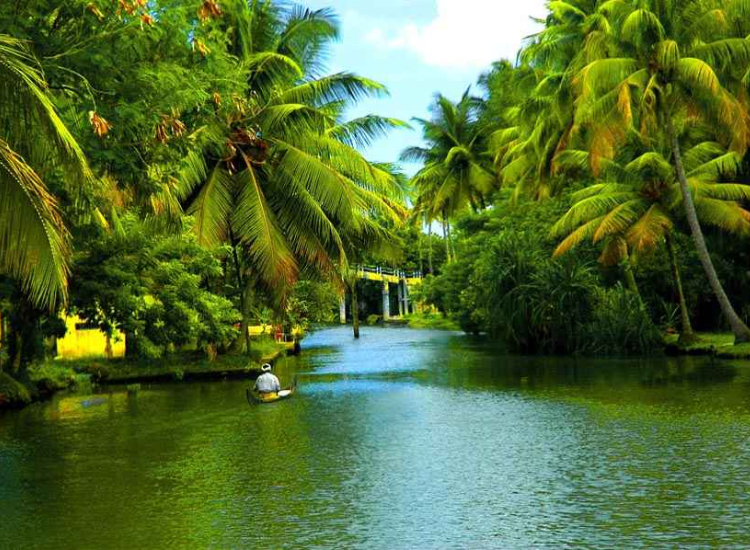 Kerala – A Magical Gift Of Nature
I have no hesitation in calling the Southern State of Kerala 'A Magical Gift of Nature.' Often featured in promotional campaigns as 'God's Own Country, it truly deserves such praise.
This tiny state inhabited by friendly people has almost everything to offer to travelers seeking a pleasant vacation. Be it a family tour or honeymoon, a trip with friends, solo, a destination wedding, corporate off-site, an incentive trip, meeting, conference, or exhibition – Kerala has places, activities, and infrastructure to fulfill your requirements.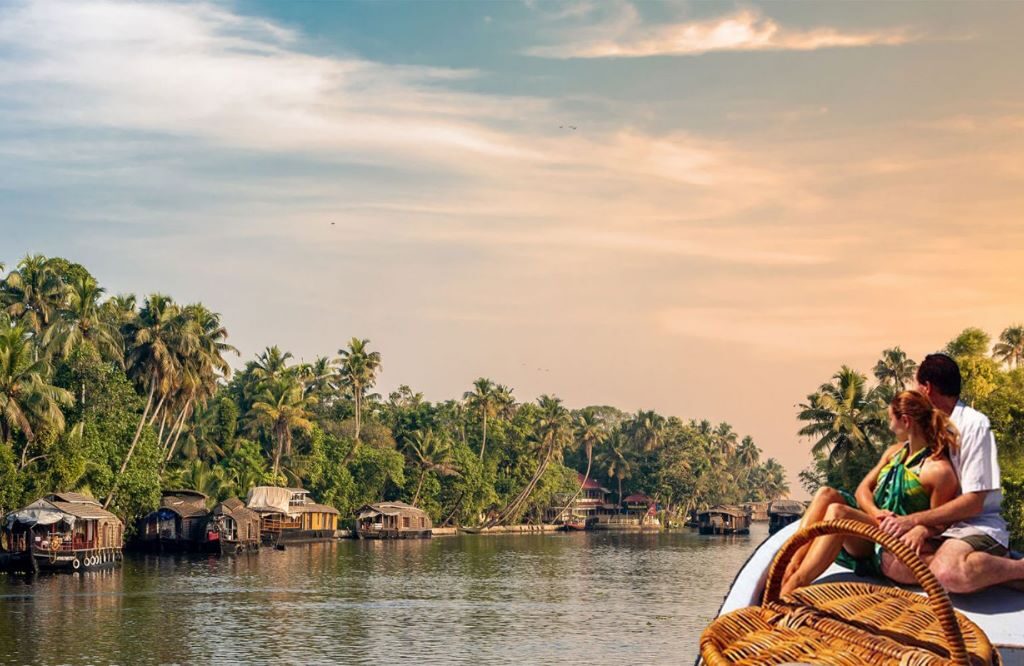 Kerala has four international airports – Thiruvananthapuram (Trivandrum), Kochi (Cochin), Kozhikode (Calicut) & Kannur. Domestic flights operate from all major cities of India to these airports daily. Most of the international flights that operate are from Middle-Eastern countries and offer good connectivity to destinations in Europe, the US, and other countries around the world.
If you take a flight either into Thiruvananthapuram or Kochi, you could easily cover the main/popular attractions.
First-time visitors to Kerala usually cover/visit:
1) Kochi
The most famous and emerging cosmopolitan city. It has deep roots in history and its streets exude an old-world charm; a place with beautiful monuments and a variety of linguistic and ethnic communities including Jews, Konkinis, Gujaratis, and so on. Kochi offers a cocktail of modernity, old-world charm, and a global outlook that, at the same time, facilitates continuity and change. For centuries, Kochi had been the main port city, not only of Kerala but also of the Indian Peninsula.
2) Munnar
Owning to lovely weather and lush greens all around, Munnar remains one of the best places to travel in Kerala. Once a summer resort of the erstwhile British government, people visit Munnar to explore the tea plantations that look like a blanket of green spread all over. It is also an ideal place for trekking, camping, paragliding, and boating.
3) Thekkady (Periyar)
The name Thekkady conjures up images of elephants, unending chains of hills (Western Ghats), and Spice scented plantations and Tea estates. The Periyar forest is one of the finest wildlife reserves in India Spreads across the entire district (Idukki) are picturesque plantations and hill towns that nestle beautiful trails for treks and mountain walks. Periyar is one of the oldest tiger reserves in the country and the forests are embellished by the presence of endangered species.
4) Alleppey
The backwater streams, lake, peaceful surroundings, and relaxing environment are the contributors to making Alleppey a perfect destination for tourists who want to dive into the beauty of water. This place is often referred to as the 'Venice of the East.' The houseboat cruise on the backwater and sightseeing add an additional experience in mesmerizing the beauty of Kerala. The divergent elements of this destination include the ancient temples, vibrant lagoons, paddies of rice, and breathtaking scenery.
5) Wayanad
There is no harm in referring to this place as a paradise on earth, as the beauty it possesses, defines a kind gesture of inviting people from all over the world to its rich history and breathtaking nature. The area's lush greenery provides remarkable scenic appeal, as well as the chance to visit national parks, reserves, and wildlife sanctuaries that preserve the forest's rural lifestyle. Trekking, hiking, mountaineering, rock climbing, rappelling, camping, and many other adventurous activities are popular in Wayanad.
6) Thiruvananthapuram
Thiruvananthapuram, formerly known as Trivandrum, situated at India's southwestern end, is the capital of the state of Kerala. It is one of the largest and most populous cities in the state of Kerala. Known for its beaches, historic monuments, and cultural heritage, this city will take you to an experience you will never forget in your lifetime.
These are some of the top and most well-known tourist destinations in Kerala that you shouldn't miss. Each one of them makes the promise of a wonderful break and offers a view of Kerala's rich environment, verdant surroundings, history, culture, and traditions. Plan a journey to "God's Own Country" with friends or family and allow yourself to be mesmerized by its enormous attraction and beauty.